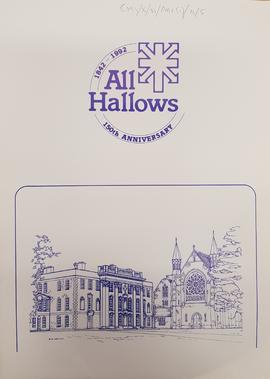 AHC Prospectus; AHC talk; AHC Mission Statement 1840 and 1990
Folder with four items:
Prospectus booklet: 'All Hallows Institute for Mission and Ministry: Outline of courses 1992 – 1993'.
Talk typed on A4 sheets: 'Trends and developments in the life of All Hallows', by Rev. Eugene Duffy, July 1992.
John Hand's first mission statement on an A4 page, originally from 1840; this copy was printed in the 1990s.
All Hallows mission statement 1990 on an A4 page.
Irish Vincentian Province