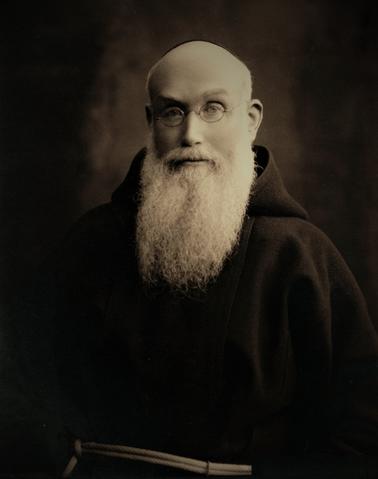 Identity area
Authorized form of name
Neary, Paul, 1857-1939, Capuchin priest
Standardized form(s) of name according to other rules
Identifiers for corporate bodies
Description area
History
William Neary, the son of John Leary and Brigid Neary (née Dowling), was born on 24 May 1857 in Freshford, County Kilkenny. Michael Neary, an older brother, joined the Capuchins in 1875 and took the religious name of Fidelis. William followed in his brother's footsteps and joined the Order in Kilkenny a year later in May 1876. He took Paul as his religious name and was solemnly professed as a friar in October 1881. Following his profession, he was sent to France to continue his studies. He returned to Ireland and was ordained a priest in April 1881. In 1884, the Irish friars succeeded in re-establishing administrative autonomy by reconstituting a canonical Irish Capuchin Province with a Belgian-born friar, Fr. Seraphin Van Damme OSFC (1820-1887), appointed as Provincial Minister (Superior). In January 1887, Fr. Paul was summoned to Rome and was appointed the first Irish-born Provincial Minister of the reconstituted Irish Capuchin Province. Fr. Paul played a key role in the organisation of the celebrations of the centenary of the birth of Fr. Theobald Mathew OSFC (1790-1856) in 1890 and in the campaign to secure funds to complete the church named in his honour (Holy Trinity, or Father Mathew Memorial Church in Cork). As Provincial Minister, and later as Vice-President of Father Mathew Hall in Dublin, he campaigned widely for the promotion of temperance. When the Catholic hierarchy invited the Irish Capuchins to undertake a nationwide crusade for the revival of temperance in 1905, Fr. Paul was the principal organiser and facilitator of this missionary campaign. Plagued by regular bouts of ill-health in his latter years, Fr. Paul Neary died in the Capuchin Friary on Church Street in Dublin on 20 June 1939 and was buried in Glasnevin Cemetery.
Baptismal name: William Neary
Religious name: Fr. Paul Neary OFM Cap.
Date of birth: 24 May 1857
Place of birth: Freshford, County Kilkenny (Diocese of Ossory)
Name of father: John Neary
Name of mother: Brigid Neary (née Dowling)
Date of reception into the Capuchin Order: 24 May 1876
Date of first profession: 27 May 1877
Date of final profession: 4 Oct. 1880
Date of ordination: 4 Apr. 1881
Date of death: 20 June 1939
Place of death: Capuchin Friary, Church Street, Dublin
Place of burial: Glasnevin Cemetery, Dublin
Leadership positions: Provincial Minister, 1887-90, 1890-3, 1904-7; Provincial Definitor, 1885-8, 1895-8, 1901-4, 1913-7.
Note: Fr. Fidelis (Michael) Neary OFM Cap. (1855-1932) was a brother of Fr. Paul Neary OFM Cap.
Functions, occupations and activities
Mandates/sources of authority
Internal structures/genealogy
Control area
Authority record identifier
IE CA DB/PN
Maintained by
Rules and/or conventions used
Dates of creation, revision and deletion
Digital object metadata
Filename
Fr._Paul_Neary_OFM_Cap._1857-1939.jpg
Uploaded
April 8, 2021 1:21 PM